SECTION 2 of THE HEALTH AND SAFETY AT WORK ACT 1974 and REGULATIONS 10 and 13 of the MANAGEMENT OF HEALTH AND SAFETY AT WORK REGULATIONS 1999 require employers to provide their employees with health and safety information and training. They should be supplemented as neccessary with more specific information on MANUAL HANDLING, INJURY RISKS AND PREVENTION.

Elite Training provides a MANUAL HANDLING training course that lasts for HALF A DAY and includes both theory and practical sessions.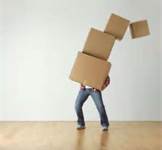 The training course provides information on the dangers of manual handling of objects in the general workplace.

The benefit of this course is to provide Employees with the knowledge of identifying potential hazards prior to injury therefore protecting their health and wellbeing and preventing accidents or injuries resulting in time off work.

we can provide training at one of our venues or at your premises or place of work.

please contact us for more information on the MANUAL HANDLING COURSE.