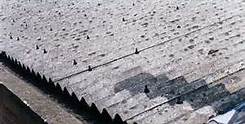 This training is mandatory for anyone involved in building refurbishment where their work will disturb the fabric of the building through either maintenance, minor alterations, or complete refurbishment.This course would also be an advantage if your work force are asked to provide answers to questions from the general public and other building users within or near to the work area, or the client themselves,concerning asbestos containing materials. Having the Asbestos understanding on the front line can provide a more efficient and proffesional service.

The ASBESTOS AWARENESS COURSE is run over a HALF DAY and includes both theory and practical sessions.

The course can be run at one of our venues or at a place convinient to you.